Projects
The Real Housewives of New Jersey
Bravo, series


Bravo's 'Real Housewives' franchise hits the Garden State in this top-rated series following a group of relatives/best friends/frenemies and their fabulous lives. Whether they are throwing a family function, out for a night on the town, or just gossiping with the girls – these women aren't afraid to speak their minds… or flip a table. The Season 4 premiere was the highest rated premiere in Bravo history.
Click here to visit Bravo's website.
---
Thicker Than Water
Bravo, series


Family drama is an understatement in this ensemble docu-series that features a wealthy, multi-generational African American family led by two gregarious preachers in Murfreesboro, Tennessee.
---
When Ghosts Attack
Destination America, series


Terrifying confessional style interviews and intense, stylized recres bring to life personal stories of physical encounters with the paranormal.
---
Modern Dads
A&E, series


A comedic docu-series that follows four very different, but equally hilarious, stay-at-home fathers as they lean on each other to help raise their children while Mom's at work.
---
Supernatural Sisters
Bio, pilot


Medium Cathy Roller, and near-identical sister Laura, radiate Jersey attitude whether they're investigating a haunting or helping a client reach out to a loved one on the other side.
---
Philly Throttle
Discovery, series


In the heart of Philadelphia, motorcycle guru Adam Cramer finds, fixes and flips vintage cycles in his eclectic shop, while simultaneously trying to keep his rag-tag team of employees in line.
---
Southern Fried Homicide
ID: Investigation Discovery, series


In Southern Fried Homicide, a sassy southern host leads audiences through this salacious true crime series. These are real life murders... with manners.
---
Panic 9-1-1
A&E, series


Real 9-1-1 calls form the backbone of this groundbreaking series that puts a new heart-pounding twist on the crime genre.
---
The Big Jig
TLC, pilot


Feet (along with tempers, tears, wigs, and drama) are flying as five of the United States' top kids and their families head to Belfast for the Irish Dancing World Championships.
---
Who The (Bleep) Did I Marry?
ID: Investigation Discovery, series


This ratings record-breaking series tells the stories of men and women who thought they knew who they married, until one day they uncovered secrets about their spouse that unraveled their entire lives. From bank robbers to bigamists and even killers, these real-life stories will have you shaking your head in utter disbelief.
Click here to visit ID's website.
---
Who The (Bleep)...
ID: Investigation Discovery, series


A spin-off of the hit Who the (Bleep) Did I Marry?, this time people are fooled by anyone from siblings to friends to co-workers. How much do you know about the person sitting next to you?
---
Strange Sex
TLC, series


Strange Sex explores mysterious conditions, unusual fetishes, and the kinky science behind sexual attraction. The show exposes individuals willing to divulge the obstacles, frustrations, and embarrassment they face as they cope with their sexual conditions.
Click here to visit TLC's website.
---
Deadly Affairs
ID: Investigation Discovery, series


Soap opera scandals are about to come to life for All My Children's Susan Lucci. Best known for her turn as Erica Kane on the ABC soap, Lucci is the host and narrator of Deadly Affairs, a series featuring real-life stories of illicit office romances, love triangles, and adultery gone terribly wrong.
---
The Theriot Family: The Riot in the Bayou
MTV, limited series (True Life Presents)


In the heart of the Louisiana Bayou, the Theriot family's four teenagers raise hell on a daily basis. Led by their carefree Mama Tiff, April, Collette, Kathleen and Clint live loud and wild lives as they do their own thing in the bayou they call home.
Click here to visit MTV's website.
---
Stolen Voices, Buried Secrets
ID: Investigation Discovery, series


Unlike any crime show you've seen before, this murder mystery series is told in the haunting, first-person voice of the victims themselves. The all-knowing victim never reveals their killer's identity; instead, it's up to the viewers at home to piece together the clues from investigators and witness accounts to finally uncover the truth.
Click here to visit ID's website.
---
Twisted Fate
Bio, series


There are moments in everyone's life when fate hangs in the balance, suspended on a razor's edge. Terrifying accidents, chance encounters with strangers, mind-bending miracles…these incredible and often death-defying moments take us to the edge of human experience and transform us in ways we could never imagine. Twisted Fate tells the true stories of ordinary people whose paths took an extraordinary turn.
---
Nightmare Next Door
ID: Investigation Discovery, series


What happens when crime strikes behind the white picket fence? Each hour brings you a new murder mystery and a new look into the evil that can lurk in the heart and soul of a tight-knit community. Interviews with investigators, prosecutors, family members, and neighbors piece together the twisting tale of a classic whodunit.
---
Evil Twins
ID: Investigation Discovery, series


Bad behavior comes in twos, with real life stories of twin relationships gone horribly wrong. From twins killing together, to killing each other, to killing separately, each harrowing story makes you wonder: when identical twins are both driven to kill...perhaps evil is sometimes born and not made.
---
I'm Getting Married...
Lifetime, series


From polygamists to mail order brides, morbidly obese grooms to secret swingers, these unique couples aren't letting their unusual lifestyles/conditions stop them from making it down the aisle. These extraordinary stories will inspire, shock, and always keep you glued to the screen, as we travel the rocky road to the happiest day of their lives.
---
Who Survives?
Discovery, pilot


From terrifying accidents to adrenaline-filled adventures to twisted crimes, Who Survives? brings to life two harrowing stories, but with a twist: only one survives. If you were in these situations, would you have made the right choices, and be the one who lives, or the one who dies?
---
I'm Pregnant And...
Discovery Fit & Health, series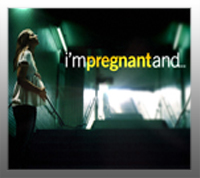 I'm Pregnant And... reveals the compelling and sometimes harrowing real-life stories of soon-to-be parents who are struggling to figure out their unconventional, shocking, or just plain fascinating lives. Whether it's I'm Pregnant And… a nudist, …paralyzed, ….a hoarder, etc., these moms and dads let you into their unconventional lives and share the the most important moment they've ever experienced: the birth of their child.
Click here to visit Discovery Fit & Health's website.
---
Prison Wives
ID: Investigation Discovery, series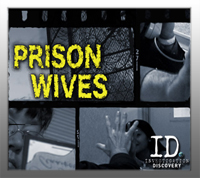 Each episode profiles the dramatic story of one woman who has fallen in love with and—for better or for worse, for richer, for poorer—married a prisoner behind bars. For these women, even the everyday is a struggle: weddings kept secret, appeals denied, the fight for conjugal visits, trouble with friends and family. Everyone deserves a second chance at love, but these wives take "forgiveness" to a whole new level.
---
Design Freak
Fine Living, special


Christopher Barson, one of DC's top interior designers, sets out to make the world fabulous - one space at a time. Christopher will go to any lengths to please his clients, stay within budget, and create the one-of-a-kind design renovations that will keep you coming back for more. The result? One word: drama, drama, drama.
---
Survival School
Mojo, series


This high-octane docusoap series following the Air Force's SERE (Survival, Evasion, Resistance, & Escape) training. When a plane goes down, a ship sinks, or soldiers are stranded behind enemy lines, this training could mean the difference between life and death. 80 men (and 1 woman) start the training; only half will finish. We get up close and personal as they put themselves and their skills to the test in jungle, mountain, desert, and open water environments. Would you know how to survive?
---
Conviction
MSNBC Originals, series


California State Prison Solano. In a place where any sign of weakness can get you killed, five murderers are about to bare their souls. For six months, we follow five inmates in a therapy group as they attempt to come to grips with their lives in prison, their hopes of getting out, and the truth of what led them to be here.
---
Will You Kill For Me: Charles Manson and His Followers
MSNBC Films, special


This two-hour docu-drama combines interviews, stock footage, and cinematic recreations to tell the story of Charles Manson's rise from poverty in rural West Virginia to his place as the nation's most infamous cult leader. Using words penned by Manson and two of his followers, Susan Atkins and Tex Watson, we get a unique first-person account of the events that led up to the night of the tragic 1969 murders.
---
Witness to Waco
MSNBC Films, special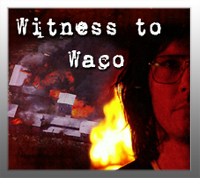 Some called David Koresh a gentle messiah, others maintain that he was a violent and deluded cult leader who led his followers to their death. Combining stock footage, dramatic recreations, and interviews with former followers, siege survivors, and ATF/FBI officers who were there, we explore one of the biggest tragedies in US law enforcement history.
---
Witness: The Kidnapping of Patty Hearst
MSNBC Films, special


Utilizing interviews, stock footage, dramatic recreations, first hand accounts of SLA members, and the trial testimony of Patty Hearst, we explore the question that continues to fascinate the country: Was Patty Hearst a kidnapping victim turned terrorist... or just a scared kid trying to survive at any cost?
---
Hunting a Serial Bomber
MSNBC Films, special


Eric Robert Rudolph, the 1996 Olympic bomber, was the subject of the largest domestic FBI manhunt in US history, evading capture in the woods of North Carolina for over five years. Using archival news footage, interviews with investigators and experts on the scene, as well as Eric Rudolph's own words, we reveal what drove Rudolph to kill, and what goes on inside the mind of a 'lone wolf' terrorist.
---
I Married The Beltway Sniper
MSNBC Films, special


On October 2, 2002, an innocent man was shot dead outside a bustling supermarket near Washington, D.C. Though police ruled it an isolated attack, it proved to be only the first in a series of 13 shootings that would terrorize the area in weeks to come. An interview with John Allen Muhammad's ex-wife forms the backbone of the story of a man who transformed from a happy father of three into a cold-blooded killer—taking a young boy along with him.
---
Inside the Criminal Mind
truTV, special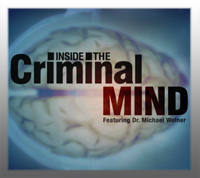 Renowned forensic psychiatrist Dr. Michael Welner takes us on a journey inside the minds of some of the most fascinating (and deadly) criminals alive today. The pilot episode explores the life and crimes of Joseph Paul Franklin, a hate-motivated serial killer most famous for the attempted murder of Larry Flint and the multiple bombings of Jewish Synagogues and Black Churches. Dr. Welner's gripping interview with Franklin forms the backbone of this riveting look inside the mind of a killer.
---
Suburban Secrets
truTV, series


A look at what happens when crime strikes America's small towns and suburban enclaves. From the neighbors to the local business owners, we meet the people whose lives were impacted, as we follow the story of the criminal investigation.
---
Forensics: You Decide
ID: Investigation Discovery, series


Sometimes the same set of evidence can tell two very different stories. This series delves deep into the forensics of criminal cases where two sets of experts must battle it out to find the truth. In the end, the jury gives its verdict: guilty or innocent... What did you decide?
---
HorsePower: Road to the Maclay
Animal Planet, series


This kickin' docusoap gives a behind-the-scenes look at America's top teenage riders in their quest to win the most prestigious prize of the year: The Maclay Medal.
---
Animal Planet Sporthorse Cup
Animal Planet, special


A live-event special on one of professional riding's most elite competitions.